New Products, Equipment & Services to see at the NW Ag Show Ohio!
What can you expect to see at the Northwest Ag Show Ohio. Well, lots and lots of equipment and products specifically for the Northwest's diverse agricultural industry, that's what!
New for 2019:
TopGan Drone:
TopGan drone offers Aerial spraying which is a great and affordable solution for farmers . It provides the highest accuracy available for spraying.
Our software allows you to precisely map the route using way points. One person can manage multiple simultaneous spraying drone at once. The final report will help farmers to spot potential problems in their fields.
For more information please come visit us in space D368.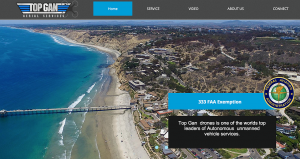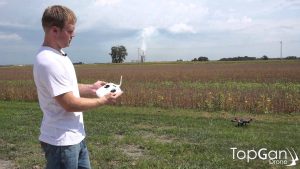 Toyota Left Northwest:
A Toyota Core IC Pneumatic Forklift
It has high-performing pneumatic tires that provide a strong grip on uneven surfaces and rough terrain, and has a lifting capacity of up to 6,500 lbs. This is the #1 selling IC pneumatic forklift.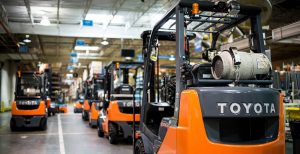 An AUSA Rough Terrain Forklift
It is a highly versatile machine capable of handling heavy loads and big volumes on rough and sloping terrain. AUSA forklifts outstand for their productivity and safety in all types of load handling on difficult and irregular ground.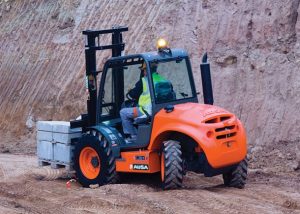 An AUSA Taurulift Telehandler
It is the most compact and low maintenance telescopic concept in its class, suitable for cargo handling in tight spaces and rough terrain.
You can find Toyota Lift Northwest in space D395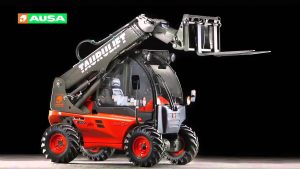 Magnum Asset Protection, LLC
Magnum Asset Protection, LLC will be exhibiting their cloud computing crop sensor systems in space E69.

Country Financial
Country Financial has rolled out a new a Winery product that covers all aspects of the winery/ viniculture process. Check out the Grape to Glass pdf and visit Cole in space E78.
Land Price
Land Pride is proud to introduce a new line of flails made in the USA. In booths E126 & E127 at the NW Ag Expo we will be showing the FM2548.